HCG DIET Recipes..Not Much Different than My Recipes
button
Contact Us
Can HCG injections help you lose weight along with HCG Diet Recipes?
Certainly any diet that restricts calories to less than 500/day is going to get you losing faster than a 1200 calories per day.
Or is it?
Please before you embark on a diet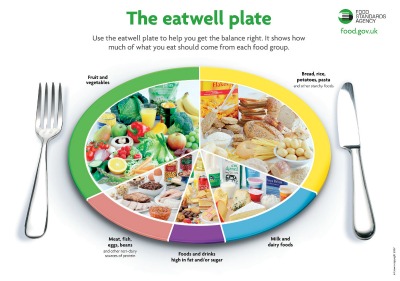 This plate represents the food groups you need to be selecting foods from each day.
Please read my review of this diet in the Lose Weight Reviews page before you embark on a diet program that can ultimately change your life not in a good way!
Losing weight at a rate of 1 lb/day is to fast and can lead to system toxicity, heart failure, kidney damage and a myriad of other maladies.
Just because an MD administers the treatment does not mean it's safe.
Google "hcg diet research" and report back to me what with your findings.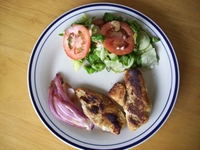 HCG diet recipes are pretty much similar to my own recipes.
The HCG meal plan restricts the calories in excess.
No, emphasis on exercise, vitamin and minerals supplementation or water consumption.
However, because this page is about diet recipes you will receive 2 healthy weight loss recipes to assist in taking the pounds off safely.
It's your body you'll need for the rest of your time on EARTH!
<><><><><><><><><><><><><><><><>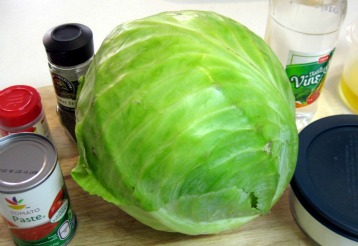 I'd like to focus on fruits and vegetables, putting less focus on meat.

HCG Diet Recipes or not?
Today it's,
Apple Pecan Oatmeal Muffins
1½ c. all-purpose flour (organic non-processed)

1 c. oats (non-instant)

½ c. applesauce (unsweetened)

2 apples (tart)

10 chopped pecan

2 Tbsp extra virgin olive oil

1 ¾ tsp baking powder

1 tsp baking soda

1½ tsp cinnamon

2/3 c. stevia (natural sweetener)
Mix all dry ingredients making them even throughout the mixture except the pecans.
Blend in the stevia last.
I generally taste the dry mixture to make sure it is as sweet as I like.
I will sometimes add a tablespoon of natural non-processed sugar to give the muffins a more average taste.
Peel and core the apples cut in 8 or so pieces.
Use your blender to mash the apples.
I like the skin so I grate it offer with a very fine edged grater then I blend the rest of the apples.
Combine all the wet ingredients, mix well. Chop pecans and mix all ingredients in one bowl.
DO NOT OVER MIX!!
Do you remember what I said in Slimmer Self Diet Challenge about not mixing pancakes to long, well the same applies here.
If you mix to well you get heavy rock-like muffins.
We want light airy muffins so fold in all ingredients and let the mixture sit for 30 minutes or so.
My mother would make 3 or 4 dozen batch.
She'd bake up a dozen or so and keep the rest of the batter in the refrig' until the next time muffin were needed.
I worked the muffins were always excellent. Drop mixture in a 1 dozen muffin pan, use cup cake paper to line the muffin holes.
Makes 12 muffins! Bake for 15-20 minutes in a pre-heated 375 degree oven.
Watch them closely they easily burn if left even 30 seconds to long.
FYI: I love cinnamon flavor so I add a lot.
You may want to tone it down. Also, I hardly ever add salt to recipes if you want go ahead and add.
Remember: always add salt and pepper after meat dishes are fully cooked.
Doing so before the meat is done toughens the meat.
I do not like tough meat even if it is well seasoned.
<><><><><><><><><><><><><><><>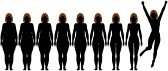 <><><><><><><><><><><><><><><>
Today it's,
Asparagus Almond Casserole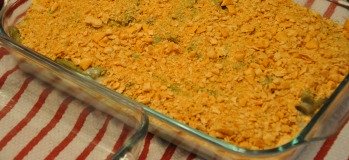 Once again this delicious hot dish can be one of HCG diet recipes, or a great diet recipe.
1 bunch asparagus (fresh and cleaned)

¾ c chopped almonds

1 c cracker crumbs

1 can mushroom soup (get organic)

2 c. shredded cheese
Layer the asparagus on bottom of casserole pan.
Pour soup out add ½ the cheese and ½ cracker crumb over asparagus.
Bake covered for 30 minutes.
Take out of oven and sprinkle the rest of the cheese and crumbs on the casserole top.
Put back in the oven for another 20 minutes. And uncover and bake for another 5 minutes or until toppings are brown.
Preheat oven to 325 degrees.
You can use corn flakes for topping, make sure you buy organic, less sodium.
Both of these recipes can be HCG Diet Recipes...however, I'd suggest making them diet recipes minus the HCG injections.
<><><><><><><><><><><><><><><>
Obesity Foods to Lose Weight HCG Diet Recipes