WEIGHT LOSS DIET RECIPES
Causes-of-Obesity
Weight Loss Diet Recipes is not just for losing weight.
NO!!
Whole families need less fat in their diets.
Can you Lose weight with original low fat recipes?
You sure can I did!!
Above is a depiction of my daughters "Hippie Pizza"
Less than 10 grams of fat per slice and all organic ingredients!
---

I've invented most of weight loss diet recipes on this site.
Other recipes I have modified from as far back as the 1800's passed down from my great grandmother.
Changes included swapping whole milk for skim, cutting sugar content to ¼ and switching to organic sugar and stevia.
Dairy butter was eliminated and organic olive oil butter replaced it.
Something as simple as a strawberry and banana milkshake can be a quick low fat recipe.
Add protein powder and you have a weight loss recipe for dinner.
Not every night, but as a change from salad and meat.
Plus if "cravings" have begun to send you to the refrig' later in the evening.
A shake is a natural sweet,made with organic milk it makes a wonderful "weight loss diet recipe" for a late night snack.

Check out the low fat recipe below.
Easy Ways to Lose Weight-Diabetic Diet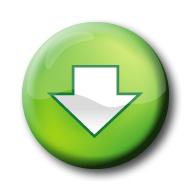 All of these weight loss diet recipes have been tested in my private kitchen...
You won't find and un-appetizing low fat food anywhere on this website!

EXPERIMENT--TAKE A LEAP OF FAITH AND TRY A "TURKEY BURGER" or "VEGGIE LASAGNA!!"
Turkey Pot Pie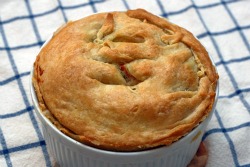 Turkey Pot Pie
2 Organic whole grain pie crusts
1 lb ground turkey meat (low-fat or fat free)
2 eggs
2 large potatoes
1 large carrot sliced
1 green pepper diced in small bits
1 onion diced in small pieces
Salt and pepper to taste
First peel potatoes and dice in small ½ inch cubes.
Peel and slice carrots, then dice green pepper and onion. Mix eggs with the turkey, season to taste.
Layer ingredients in pie shell. Start layer of potatoes, then carrots, green pepper, onion, and ground turkey mix.
Repeat layers until ingredients are used up. Take second pie crust, remove from tin pan and place it over the pot pie.
Use a fork to mash the 2 crusts together along the edge of the pan, dip the fork in water periodically.
After fusing the 2 crusts together place pot pie in oven preheated 350 degrees.
Cook for 1-1½ hours. Keep a close watch on the pie for the last 20-30 minutes you DO NOT want to burn the crust!
---


Cauliflower Omelet

Cauliflower Omelet
Don't shout……ick, the super diet food was quit delicious! I added cheese. As omelets go it was a smokin' recipe. Starting with:
3 large florets of cauliflower
1 large organic egg
2 Tbsp. 2% organic milk
2 oz. of organic pepperoni cheese
2 Tbsp. olive oil
Don't cook in any oils but olive, coconut and canola.
First pour 2 tablespoons of olive oil in a skillet, heat it, and drop in the finely chopped cauliflower.
Beef and Chicken Recipes
I want you to note:
that the veggies must be chopped up as small as you would if it were an onion.
You can't have big chunks, they won't cook fast and the taste between the egg, cheese and cauliflower won't blend.
Plus enormous pieces tend not to be appetizing. So, now the cauliflower is brown and tender.
Beat the egg adding the 2 Tbsp. of milk and add to cauliflower. At this time you can sprinkle on salt and pepper.
After about 2 minutes flip the omelet to the other side and add cheese. Break the cheese into small pieces it will melt faster.
Cover the skillet for as long as it takes the cheese to melt. Make sure the cheese is cut in thin slices.
Ok, you now have a cauliflower omelet and a new recipe to add to your file.
Suggestion:
I just happen to have some leftover cauliflower or I would not have made one. It's a first for me.
So, what I suggest you do if you'd like to try one add bacon or onions or both I don't eat regular bacon.
I eat turkey bacon and it adds flavor to anything including vegetables.
Try tomatoes and green peppers.
_________________________________________________________________
Weight Loss Diet Recipes
has a low fat recipe for every person wanting to lose weight and stay slim.
The best and quickest ways to lose weight is to have on hand easy diet recipes that take minutes to cook.