Easy Low Fat Recipes!
button
Contact Us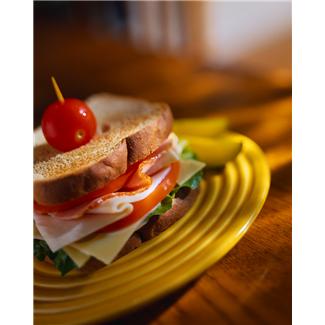 "There's many easy low fat recipes....but are they tasty enough for the whole family?"
When I began writing my recipe book, I wanted all my own inventions-many easy low far recipes
But, I knew other recipes I had altered to fit my lifestyle were as good.
So, I included them too.
"Make-over Recipes" as well.
<><><><><><><><><><><><><><><>
Salmon and Spinach Chowder
. ½ lb salmon

. 1 lb fresh spinach

. 2 c. vegetable broth

. 2 lg potatoes (peeled and diced)

. 1 onion (chopped finely)

. 1 green pepper (chopped in small bits)

. 1 can cream corn

. 1 c. frozen corn

. ½ c. milk

. 2 tbsp olive oil

. ½ tsp thyme (optional)
Pre-cook salmon and potatoes.
Saute` onions, peppers in oil.
In a pan pour in the broth, cream corn, corn, milk.
Heat on low heat, add sauté ingredients while cooking, then the potatoes, spinach and salmon.
Keep on low heat for another 10 to 15 minutes.
Easy Low-Fat Recipes
<><><><><><><><><><><><><><><>
If you are getting ready for your "News Year Diet" you might want to try this sumptuous salad I eat 2 sometimes 3 times weekly.
You'll need to start with:
6 0z or a huge handful of Organic Greens (not plain lettuce)

3 or 4 0z fresh Blueberries

2 Tbsp Organic pumpkin seeds 2 oz pepper jack cheese

2 Tbsp of Thousand Island salad dressing (1 Tbsp water added to dressing)
Mix well and eat immediately.
You won't find a better tasting salad for you dieting health.
Add any veggie you want as long as it's high in fiber and low in fat.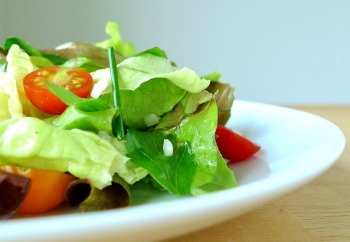 <><><><><><><><><><><><><><><>
If easy low fat recipes are what you want you may need to start taking:
Fish oil (omega 3) and eating more of theses:
Herbs like ginger, basil and rosemary.
You can also begin by eating more mushrooms.
Fresh strawberries might be one place to begin:
<><><><><><><><><><><><><><><>
Strawberry Oatmeal Muffins
2 c. frozen strawberries (pureed or blended, organic only)

1 c. oatmeal (regular unsweetened)

¾ c. white flour (organic)

½ c. whole grain flour

1 egg

¾ c. buttermilk or skim milk

2 tbsp olive oil

½ c. stevia

1 or 2 tbsp natural cane sugar

1 ½ tsp baking powder

1tsp baking soda
Pre-heat oven to 375 degrees.
Put cupcake paper holders in muffin tin.
Combine all dry ingredients blend well.
Mix all liquid ingredients together well.
Fold dry ingredients into liquid.
Mix enough to distribute dry mixture but do not over mix. You want light airy muffins!
Pour in to paper cupcake holders.
Bake for 25 minutes in 350 degree oven or until done.
<><><><><><><><><><><><><><><>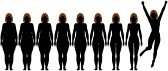 Easy Low Fat Recipes....DL Grace BS; pMed
Contact Us