Even thought I am above average in height, 175 lbs still meant I had to lose weight.
Weight loss has never been a hard thing for me to do because I have always been active physically.
My normal weight is around 140 and I have worn a size 10-12 for most of my life.
Easy Ways to Lose Weight-Burning Calories
This picture was taken around the same time. I rode my horse quite a bit back then which helped me stay fit giving me lots of weight loss motivation.
Feeling good in my clothing.
I always hated the tightness around my waist.
When I got to the point where I could stand no more discomfort, that's when "Losing Weight became easy."
It was like something clicked in my brain and the "Motivation was just there."
<><><><><><><><><><><>
Perhaps, taking weight off doesn't happen for you that way but something triggers a motivator to lose weight.
You have a subconscious reaction after you have mulled over the need to lose weight for days or even months.
Then with constant thought your subconscious mind puts into practice what you are mostly concentrating on.
That's how you can go from "stuffing your face" too eating less than 1200 calories/day.

BUT WHERE DOES MOTIVATION COME IN....??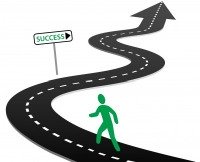 I guess you might say, when the road gets bumpy and it's hard to continue.
You Need to use whatever weight loss motivation method easiest to come by.
For me:
Going to my closet, selecting a pair of jeans or cropped pants I want to fit into in a couple of months, works well.
Then trying them on if I feel Brave!
That's pretty much my weight loss motivation.
Enthusiasm is difficult if there's "no buffer" which helps you stay on track.
Another great motivator:
Buy a low calorie/fat food.
Allowing yourself to eat it until your stomach's full, than throw the rest away.
Example: Your favor fruit like fresh cherries, pears, peaches.
Try to make the overeating session as healthy as possible.
Or you can reward yourself with a gift as long as it isn't clothing.
For me:
Shoes, Why?
Well, my time is used doing something I very much enjoy.
By the time I am done picking out new shoes I have forgotten about food.
And my cravings are gone.
Or, you could step outside your house in the opposite direction of the kitchen.
The action doesn't have to be some awesome secreted thing known only to a few.
Just one silly little thing, like maybe turning up the stereo so loud it makes your eardrum bounce to the beat..
Sing along with Elvis, it works for me!!!
Only, my choice isn't Elvis, I sing with The Eagles!!
It's all about losing weight and staying thin.
Being motivated is just distracting yourself from going back to the old habit of eating to much.
Motivation is whatever you make it!!
So, what's your weight loss motivation?
<><><><><><><><><><><>
Contact Us
Please visit my friends site: self-improvement-program-club.com