Ways to Lose Weight  without Sagging Skin

Dieting? Want to quell craving Super FAST, try this...
email me: easyway47@gmail.com

Advertise on Easy Ways to Lose Weight



Give to a FRIEND by share this LIFE enhancing information...



Dieting can be made easy just by following a few simple tricks. Water flushes fat… can't get any easier!

---
Advertise
on Easy Ways to Lose Weight
Advertise on this site:

Got a product or service that will help most women and website owners? Then my website is the right platform for you. Below you'll find all our specifications.
Website Stats:
Over 9,000 monthly unique visitors
Over 28,000 monthly page views
Audience Profile:
Virtually all our readers have health and weight loss concerns.
Most of them spend money online regularly (e.g.,weight loss products, eBooks on dieting, diets and health, recipe books, vitamins).
80% of our readers are female.
Most want the most up-to-date information on health, diet and lifestyle.
Advertising Options:
Review: If your product or service is relevant and useful to our audience we may review it on the website.
Email blast: A review of your product or service can also be emailed to my subscribers (over 15,000).
Get In Touch For Rates and Availability:
If you are interested, just send an email to
easyway.dlg47@gmail.com or
easyway3@easy-ways-to-loseweight.com
and we'll get back to you with rates and available spots.
Important: We offer you month to month advertising on our ever growing site.
You pay on a month to month basis, as this is the way we do business, we offer NO refunds on a month to month basis.
Your ad runs for 30 days as soon as we receive payment for the month.
When placing an ad on our site for longer than 1 month and you find you want to cancel the contract early, you will receive a pro-rated refund.
For example: If you want to cancel after 2 months and you contracted for 6 months you would receive 4 months payment back minus full monthly payment for the 1st 2 months.
Being that a 6 month ad run is cheaper than a monthly ad run you would pay full price for the months your ad ran because you terminated the contract early.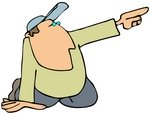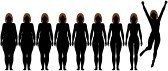 ---
Fast Ways to Lose Weight
Save up to 80% Everyday at Vitacost.com! Click Here!