FOODS TO LOSE WEIGHT
"FOODS to LOSE WEIGHT" are very plentiful and can be gotten at any supermarket.
Foods to Lose weight
One food great for weight loss is legumes.
"Good old fashion beans!!"
I know most modern day meal preparer poo poo natural lentil and legumes.
but for the money they are more nutritious than all cuts of meat except for perhaps omega 3 rich fish like Salmon.
And the most wonderful news of all.any type of lentil or bean works as a diuretic!!
Legumes are one of the best weight loss foods.
Most people believe beans make them gain weight, not even true.
You can't find a water pill that works as fast as the "Amazing Bean!"
FOODS to LOSE WEIGHT must include legumes!!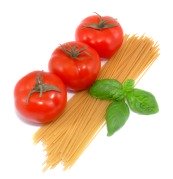 ---
Foods that burn fat have over 50% water in them like celery.

A fact many people don't know, celery has a lot of sodium in those green stocks.
Allegedly it is reported as a "negative calorie foods, there isn't such a thing.
In the case of celery what you lose chewing you gain back in water retention.
The theory is: it takes more calories to burn the food than the food has actual calories.
Negative calorie food, who was the idiot who brainstormed that one? Perhaps the negative calorie concept may work for some types of lettuce, but not celery.
On that note please don't believe everything you hear and read.
Looking at all sides of the lose-weight condition you will be able to poke holes in many of these "faddish" ideas.
Foods best at assisting you in losing weight all contain calories for energy, enough for you to lose weight but also maintain your normal daily routine.
Good foods to lose weight with a good store of energy.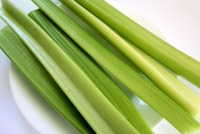 Carrots

Cucumbers

Radishes

fish (Sardines)(Tuna)
and dozens more. All wholesome delicious whole foods you can dress up for optimum taste.
Foods like beef I don't recommend because unless you are eating organic meat your consumption of carcinogens is high.
The best meat for losing weight is fish and of course chicken. White turkey meat has its place in the "dieter's hall of fame."
---
From the
American Journal of Clinical Nutrition
A study done by Manny Noakes PhD published in the American Journal of Clinical Nutrition ascertained:
Beef protein kept muscle mass strong during dieting.
However, the report did not cover fad diets.
Now, this should mean muscle retention during weight loss can be saved if enough protein is in the diet.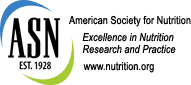 I'm only speculating here, but would that not be true for all high protein meats?
Dr. Noakes didn't make reference to other meat protein in fish, chicken and turkey.
Just think what it could mean to a dieter who had over 100 lbs to lose.
If that individual upheld a steadfast regiment of lean beef eating, she or he would most certainly have less loose skin.
There's promise for triple digit dieters.
HOME To Top Eat to Lose Weight Increase Your Metabolism Vitamin B12
Meal Planning Obesity Lose Pounds Diet Recipes Slimming-Diet
Grapefruit to Lose Weight High Fructose Corn Syrup Low Protein
Easy Ways to Lose Weight-Diabetic Recipes Causes of Obesity
When Dieting Exercise Contact Us

For your gardening needs visit the folks at: