DIETING RECIPE
Contact Us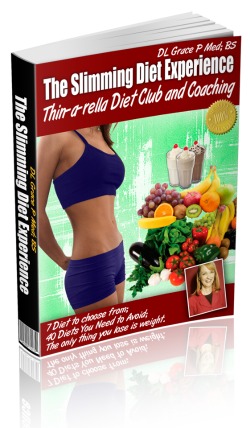 Here are dieting recipe with losing weight at the top of the list.
Asparagus Broccoli Quiche
1 bunch of asparagus spear (need at least 8 spears cut in small pieces)
10 florets fresh broccoli (chopped in small bits)
2 tomatoes (thinly sliced)
2 eggs or egg substitute equivalent
1 egg white
1 c. skim milk or fat free half and half
1 c. rice (not white, brown long grain and pre-cooked)
½ c. chicken broth (low sodium)
½ c. parmesan cheese
Garlic to taste
Thyme to taste
Salt and pepper to taste
In a pan put broth and seasoning's, add the rice cook until it is done.
You will need to let it cool for 10 minutes put it in the freezer. Stir in the egg white into the rice.
Pre-heat oven at 425 degrees.
The rice mixture acts as the crust for the quiche.
Oil a pie plate and press the rice mixture against the edges of the plate. Bake it for no more than 10 minutes.
Take it out when it looks like it is just beginning to brown. Reduce the heat to 325 degrees.
Place the asparagus, broccoli and tomato slices evenly at the bottom of the pie dish.
Mix the eggs, cheese, and milk together and pour over the veggies.
Bake for 45 minutes or until done.
Now, that's dieting the right way.
Go organic if you can!
Try Another Dieting Recipe..Sure to Please!!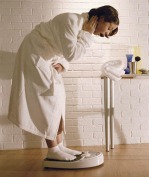 Snow storm soup:
Chicken Bean Broccoli Soup
Start out with an organic chicken cook in the crock pot for 4 hours.
remove strain broth and pour back into the crock pot cook on high.
Add 1/4 finely chopped head of cabbage
1/4 bag of dried beans, I use a 15 bean combination bag
1 onion chopped finely
3 stocks of celery chopped finely
Onion powder sprinkle to taste
3 small pieces of garlic
Carrots optional
2 C. Fresh broccoli
Cook ingredients until cabbage is tender. turn the crock pot off, add the cleaned broccoli and add back the diced chicken.
Season to taste. I add salt and pepper.
Losing weight needs to be about loving the diet you are on.
You can lose and have fun simultaneously with these dishes!!
DL Grace pMED; BS; ASEMT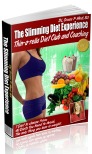 The Slimming Diet Experience
The best diet you will ever love
There are over 3 dozen dieting recipes in my book.
You will also find 8 losing weight weeks of menus.
Dieting isn't hard it's pretty easy if you stick to the plan and exercise daily.
The Flavor Bible: The Essential Guide to Culinary Creativity, Based on the Wisdom of America's Most Imaginative Chefs
Weight-Loss Recipes
Gone Shopping...
Thin-way Low-Weight Continuity Series.
<><><><><><><><><><><><><><><>