Hula Hooping
Give to a FRIEND by share this LIFE enhancing information...
HULA HOOPING FOR FUN AND EXERCISE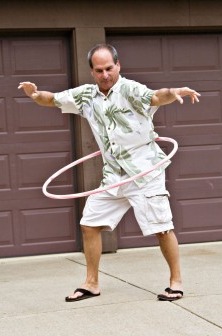 If you thought hooping for exercise and fun was the way of the past…. Don't you believe it!!
It's for health and easy weight loss, you can lose weight get fit and have loads of fun!!
Did you know 10 minutes of this exercise burns fat at the same rate as:
Walking for 20 minutes

Running for 10 minutes

Swimming for 25 minutes

18 holes of golf
It's for everyone in that it is generally injury free.
I have done rounds of 12 minute sets of 3 and suffered no hurt.
In fact it helps me stretch my muscles and have less stiffness in the morning.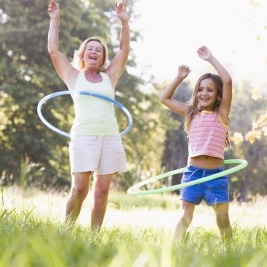 You can go to exercise gyms, you can be taught many tricks and ways to mix it with other exercise programs combining it with weight loss diets.
Or find a relaxing place outside and "Just do it"
It's a great de-stressor and much more fun than stuffy old fashion gyms.
You can't help but laugh and enjoy every minute of the workout or should I say "fun-out."
Expect the hoop to fall a few times just pick it up and keep going.
Soon you'll be doing tricks with the pros.
Put on some high energy music and keep spinning.
<><><><><><><><><><><><><>
HULA HOOPS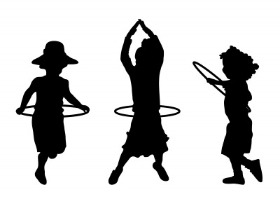 "Find your grove:"
Stand with your feet about shoulder width apart.
You can vary it by putting one foot in front of the other and spin the hoop on your waist and soon you will develop a style of your own.
Remember to pick out the right size for you.
You'll need to try one or two or maybe three out of various sizes.
Keep trying it's the best way to find the right fit.
If you use a "weighted" one it's easier to spin and you get a meatier workout with more calories burn.
Contact Us