Ways to Lose Weight  without Sagging Skin

Dieting? Want to quell craving Super FAST, try this...
email me: easyway47@gmail.com

Advertise on Easy Ways to Lose Weight



Give to a FRIEND by share this LIFE enhancing information...



Dieting can be made easy just by following a few simple tricks. Water flushes fat… can't get any easier!

---
---
When Dieting Don't Do What

Alice

Did!!

---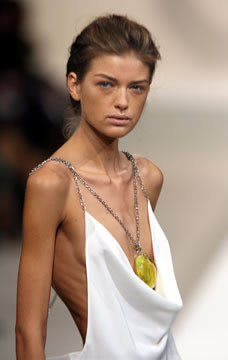 The quickest way to lose weight is not always the easiest ways to lose weight when dieting.
The picture on the right is not Alice.

Alice is an extreme example of how dieting can go wrong in a tragic way fast.
Electrolytes are Minerals:
Potassium, calcium, sodium, magnesium, chlorine and phosphate.
Dieting and electrolyte imbalance seem to be going steady.
Why?
Well, when you limit food intake you also limit minerals essential for life itself!!
No, I am not kidding.
Case in point: A young woman from South Africa wanted so very much to become the next Heidi Glum that she starved her body when dieting.
Not being too bright she lived on diet Coke and lettuce for an indeterminate amount of time.
Also, not having enough sense to realize when the body falls out of whack life is pretty much over!!
"Your body is your life!" DL Grace
She drastically reduced her sodium, potassium, magnesium, calcium levels.
As I said the quickest way to lose weight isn't always the best way to lose weight.

Due to her adherence to diet Coke she drank way to much phosphorus in the form of phosphoric acid which literally helped diminish her calcium supply.
| | |
| --- | --- |
| Get the rest of Alice's Story... | |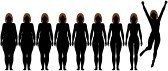 ---
Fast Ways to Lose Weight
Save up to 80% Everyday at Vitacost.com! Click Here!