QUICK WEIGHT LOSS TIPS-Soup is Your Diet Friend!!
Contact Us

Quick Weight Loss Tips...The Soup Diet
In a study of 147 women and men eating a reduced calorie diet for 1 year.
Those who consumed low-fat soup 2 times daily averaged 50% more weight loss than the other group who ate no soup at all.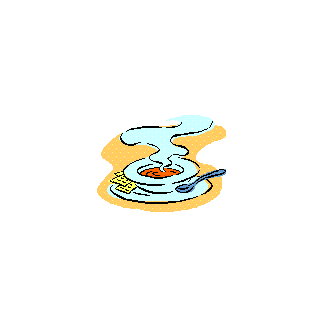 The clinical trial participants who ate soup for a year where instructed to consume 10½ ounces of soup everyday.
They could give us some serious Quick Weight Loss Tips.
The other group not partaking in soup ate not-so-healthy snacks such as chips and pretzels.
Although the soup people ate the same amount of calories.
The soup had greater weight and higher volume so "the soup people" filled up faster and ate less at subsequent meals.
They, in fact,felt fuller earlier!
<><><><><><><><><><><><>



My Quick Weight Loss was Similar
With Soup!!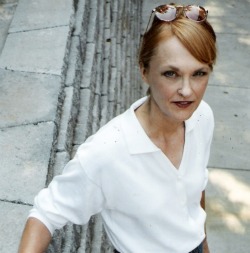 That's Me in Greece.
A few years ago and at that time I was wearing a size 6!
I gained and lost since that trip.
I have experienced this phenomenon myself when dieting.
I lost the weight solely due to the fact that soup is very filling but very low in fat grams and in calories.
The soups they consumed were broth based meaning water was the main component.
Vegetables were 2nd in amount meat was 3rd if any meat was added at all.
The soups varied from vegetable and to lentil/beans.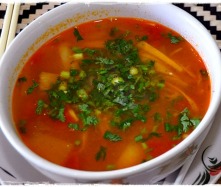 Chicken, vegetable and beef broth were used as bases.
But not all soups are made "low-fat equal.
Quick Weight Loss Tip
Do not use bouillon cubes for your soup base—make your own with organic chicken and beef.
It has to much salt.
Put the broth in the refrig overnight that way you can scoop off all the solid saturated fat from the top before finishing the soup.
You can make enough to last at least a week.
<><><><><><><><><><><><>



FOLLOW THESE QUICK WEIGHT LOSS TIPS
Build your soup primarily with vegetables, use meat sparingly!!
Your best choice for veggies are:
•Celery

•Broccoli

•Carrots

•Potatoes

•Cale

•Spinach

•Cabbage

•Brussell's sprouts

•Onion

•Winter/summer squash

•Zucchini

•Collard greens

.Tomatoes
There are other vegetables you might want in your soup.
Add corn and peas and other starchy vegetables just for taste.
Keep them to a minimum!
Make use of herbs and spices…especially garlic and onion powder.
Do not add salt.
When you make lentil/bean soup use black beans more often than other beans.
They have the most health benefit than the others.
Chick Peas are quite nutritional as well.
Do not use ham as your bean soup base, use filtered or distilled water.
Lose weight with soup everyday for at least two weeks.
Because it's very easy to get tired of soup everyday vary it by eating soup for three day…stopping for one day.
And then continue that way until you are able to go back to soup everyday.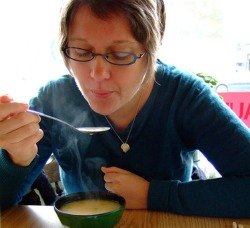 Keep that routine going for as long as you can….
if you are having problems adjust your intake by one day on and one day off.
As I said earlier. "not all soups are the same in fat content."
Stay away from all canned soups!!"
Most are loaded with sodium!!
And most have inferior ingredients—make your own soup!!
Another factor in choosing soup as a diet aid is the expense… Soup is very inexpensive to make.
Quick Weight Loss Tips Weight Loss Tips Easy Ways to Lose Weight-Obesity Not Losing Weight? Easy Eat to Lose Weight Contact Us