When Dieting Cut Weight This Way...
Contact Us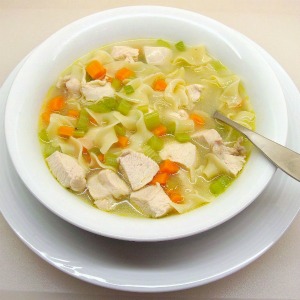 When dieting cut weight by making same alterations in your daily diet routine.
There's nothing hard about dropping lbs., just making up your mind you need to make changes.
No one is telling you to change from cakes, cookies, hamburgers and marbled steak over night, just add and subtract one better choice for a bad choice.
Here's a wonderful example:
TURKEY both white and dark meat combined have much less fat aand every bit as much vitamins and minerals.
1 serving 4 oz:
169 Calories

32 g protein

9 g fat

2.5 g saturated fat

16.5 g sodium

264 mg potassium

0 g carbohydrates

20 g protein

6 IU Vitamin A

0.54mg Vitamins B 6

7.2 mg Vitamin B 3

0.72 mg B5

23 mg calcium

2.2 mg iron

7 mcg folate

0.47 g tryptophan over 100% RDA

0.05 mg copper

2.4 mg zinc 15% RDA

238 mg phosphorus about 25% RDA

259 mg potassium

33 mcg selenium 50% RDA

85 mg cholesterol

A 4 oz. portion of turkey meat is about the size and thickness of a deck of cards.
White turkey meat is very low in fat at 1 gram/serving and has more protein then beef and is less expensive.
It's a very good source of iron, zinc, phosphorus, potassium and B vitamins.
Turkey has trace minerals of selenium.
So, when dieting include this versatile meat in your daily menus.
Losing weight can be done much easier if you think healthy.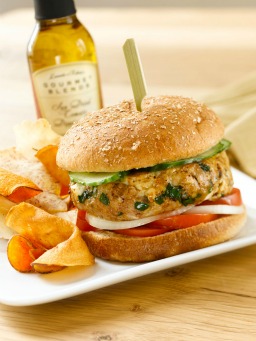 In 3 oz. of 99% lean ground turkey meat we get 98 calories.
You'll get 1 gram of fat, 0 grams saturated fat, 45 mg cholesterol, and 24 grams of protein.
Compare: Whereas, 3 ounces of 95% lean ground beef contains 162 calories, 5.4 grams fat, 2.4 grams saturated fat, 62 mg cholesterol, and 22 grams of protein.
Anything hamburger can do ground white turkey meat can do much better.
You can cut your weight just by making one simple switch.
Does this sound like one of many easy ways to lose weight?
Now that we can get pieces of turkey instead of buying the entire bird makes it an economical and nutrient rich choice.
Turkey meat has risen in popularity due to its lean mean status.
It's available in several forms: single breasts, drumsticks, and ground turkey (both white and dark meat), an alternative to cooking a whole turkey for a weekday meal.
The convenience to integrate it into our healthy dieting is an endless stream of recipes.
Substitute hamburger with lean turkey meat.
Ground turkey can be found at any supermarket right next to the hamburger meat.
You should be aware of two things:
1.) Certain kinds of turkey meat are great for you

2.) Certain kinds can be just as fattening as hamburger.
Look for the white meat ground turkey.
It has only 1 gram of fat and is very low in sodium.
Turkey meat is flavorful and versatile it can easily take the place of hamburger in any dish.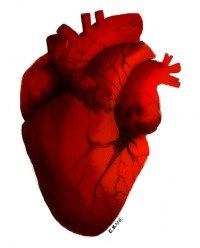 This is a drawing of a human heart without fat surrounding it!
So, when you diet you cut fat from not just the periphery of your body.
When dieting you eliminate fat from around organs within your body.
A major risk for a heart attack can be from having excessive fat around your heart.
It may be worse than having a high body mass index.
Or even a thick waist, so when dieting cut weight in this area via exercise.
The best way to drop fat around your heart is changing what you eat and exercising at least 4 times per week!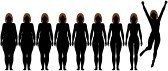 Back to Top Micro-Diets Contact Us When Dieting Lose Weight Obesity