The discovery of a
powerful way to get vitamins and minerals
was a great joy for me.
Since I've begun a comprehensive program I have Lost Weight
The most awesome positive advantage has been the amount of weight I have lost since beginning this easy ways to diet .
I began in the middle of July and it is now September 9,20ll.
In a little under 2 months I have lost 19 lbs and still dropping!!
<><><><><><><><><><><><>
I have completely dropped Vitamin A supplements.
And many of the other Vitamins and minerals I used to take as tablets and gel tabs.
Now I "drink my Vitamins and Minerals!"
.....2 carrots per day gives me all the "VITAMIN A"I'll ever need.
<><><><><><><><><><><><>
Caution: DO NOT juice carrots or any high Vitamin A food alone, always mix them with other less or no Vitamin A veggies and fruits.
<><><><><><><><><><><><>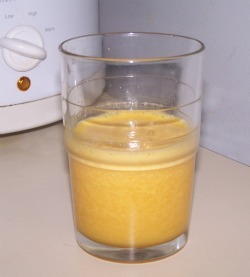 "2 Oranges Everyday for Your Rich Potent Vitamin C"
This is generally the amount of juice I begin the morning with a little over 9 ounces.
Now this is highly concentrated.
For it's complete vitamin and mineral benefit.
"DO NOT add water"
You get Vitamin C in doses of over 200% RDA;
100+ percent of Folate; Vitamin B1 (AKA Thiamin); Vitamin A; Potassium; calcium; fiber.
For weight loss you can not beat oranges at less than 70 calories per medium size!
<><><><><><><><><><><><>
"Health Benefits of Juicing Oranges"
Contact Us
"FREE" to sign-up for the "Hottest News " in
weight loss the healthy way
If healthy longevity is what you are after read on:
Think of all the diseases juicing with "ORGANIC" oranges prevent.
You'll have squeaky clean arteries...WOW!!!
How about a 30% decrease in heart problems remember oranges are a great source of Potassium a mineral needed for a steady heart beat.
And, of course, the immunity to certain bad bacteria and viruses.
Studies have been conducted all over the world on the protective nature of Vitamin C in oranges.
Research has determined the Vitamin C from Oranges is much more bio-available to the body than supplements, even more favorable due to the mega increase in oxygen from "Home Juicing"
The excess oxygen neutralizes free-radicals which ravage about the body searching for an oxygen atom.
With the abundance of oxygen molecules, the FR's don't have steal atoms from organ in the body.
I didn't expect to be giving a chem/bio lesson this morning.
But, having knowledge beneficial for your body is always a "good thing!"
Many other illnesses are minimal when Juicing Oranges:
eye, lung, kidney and liver diseases to name a fee
<><><><><><><><><><><><>
<><><><><><><><><><><><>