Diet Shakes the way to Lose Weight
Contact Us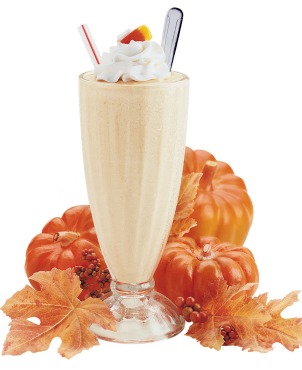 "Diet Shakes are one of the easiest ways to lose weight."
Think diet shakes this Halloween with a simple pumpkin shake.
This smoothie has no more than 5 grams of fat in a 20 ounce serving.
Start with:
1 cup of non-fat yogurt

3 Tbsp of canned pumpkin (or fresh) use more pumpkin if you like

2 Tbsp orange juice

1 serving size of vanilla or plain protein powder

1/2 tsp Cinnamon

1/2 Cup or 4 ice cubes

Add stevia for sweetness.
Add the amount of milk you wish for the thickness you like.
Blend in blender until ice is completely chopped and integrated.
I always add a bit of orange juice for a tangy flavor.
Please vary the recipe any way you wish diet shakes should be tailored to the one drinking it.
<><><><><><><><><><><><><><><><>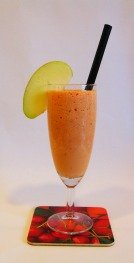 One of the best shakes for losing weight is the
carrot and apple
smoothie.
The absolute greatest way for you to get the most of this drink is to juice the carrots and apples first before "Shaking It."
Start with:
1 Apple juiced

1 Carrot juiced

1 Celery stock juiced

1 Cup non-fat Yogurt

1 serving size of vanilla or plain Protein powder

Add stevia to taste

Juice the apple, carrot and celery together.

Blend with ice until fully integrated, then drink immediately.
<><><><><><><><><><><><><><><>
"Experience an Awesome Shake for Breakfast"
This morning shake may be an acquired taste.
Not everyone is open to eating Orange juice and non-fat yogurt.
However, you won't find a more nutritious breakfast and one you'll lose weight instantly with, in weeks not months.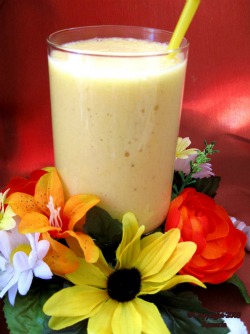 Start with:
2 Oranges juiced

1 Cup non-fat Yogurt

Add stevia and ice to taste.
Blend until all ingredients are smoothly integrated.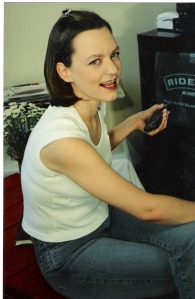 My daughter had taken off close to 30 lbs by "Shaking-It" in the morning.
Now, for my taste I could not drink shakes every morning but my daughter does every working morning.
And the other mornings she eats bagels with coffee or tea or water.
<><><><><><><><><><><><><><><>
Diet Recipes Galore...prep time less than 30 minutes
Easy Ways to Lose Weight-Obesity Easy Exercise-Causes of Obesity Diet Shakes Lose Weight
<><><><><><><><><><><><><><><>
"Shake It....for your evening meal and drop 4 lbs/week!!"
Contact Us