Ways to Lose Weight  without Sagging Skin

Dieting? Want to quell craving Super FAST, try this...
email me: easyway47@gmail.com

Advertise on Easy Ways to Lose Weight



Give to a FRIEND by share this LIFE enhancing information...



Dieting can be made easy just by following a few simple tricks. Water flushes fat… can't get any easier!

---
W

hen Dieting Fast or Slow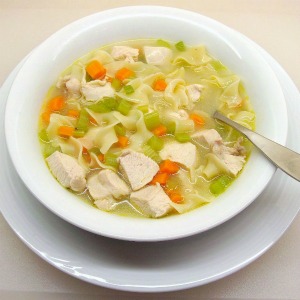 When dieting fast or if your goal is to take weight off the quickest way to lose weight is to stop eating at or before 4:30 pm, guaranteed to help you lose weight!
When dieting you don't even have to be on a "diet" just be sensible!
Here's an easy way to lose weight: get a comfortable stationary bike, sit in front of your favorite 1 hour TV show and burn fat, 400 or more calories of it.
Drink 3 glasses of water with red or Cheyenne pepper in them each day when you're dieting. It revs up your metabolism so you burn calories faster.
Get up at or before 7am it gets the
metabolism
working earlier and subsequently faster.
Exercise early in the morning or late at night your me
tabolism speeds up more at these times of the day and calories are burned up faster.
Quickest way to lose weight is to get into the routine of eating soup every week. You get all of the bulk but very little of the calorie and fat.
When dieting use this delicious recipe for an easy way to drop the weight:
Chicken Bean Broccoli Soup
Start out with an organic chicken cook in the crock pot for 4 hours.
Remove strain broth and pour back into the crock pot cook on high
Add 1/4 finely chopped head of cabbage
1/4 bag of
dried beans, I use a 15 bean combination bag
1 onion chopped finely
3 stocks of celery chopped finely
Onion powder sprinkle to taste
3 small pieces of garlic
Carrots optional
2 C. Fresh broccoli
Cook ingredients until cabbage is tender.
Turn the crock pot off, add the cleaned broccoli and add back the diced chicken. Season to taste.
I add salt and pepper.
When dieting take time to plan out exactly what you will eat for the day.
If you are a snack person plan the foods you'll eat.
Another quick dieting solution is going with the flow.
If you feel a binge coming on go with it. But just one stipulation: eat only the binge food the entire day.
The psychology behind this dieting approach is you'll be sick of the binge food for a good long while. It works for me every time.
And I don't gain weight either!!
There are so many things you can devise yourself to keep yourself on track while you take the pounds off.
Here at easy ways to lose weight we come up with some of the best tricks for getting thin and staying thin.
---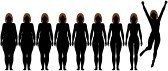 ---
Fast Ways to Lose Weight
Save up to 80% Everyday at Vitacost.com! Click Here!